View All
FrogID
Small Multiples was commissioned by The Australian Museum in the initial phase of the FrogID project as the digital product design agency. We carried out user research and testing as well as developing the visual identity and the UI design for the app developers.
Our Approach
Core functionalities were validated through a series of UX activities, these included; a comparative analysis, red route exercise, and prototype testing. The decisions on what features to prioritise and include were rationalised by our research findings on audience profiles, context of use, and the participatory nature of the initiative.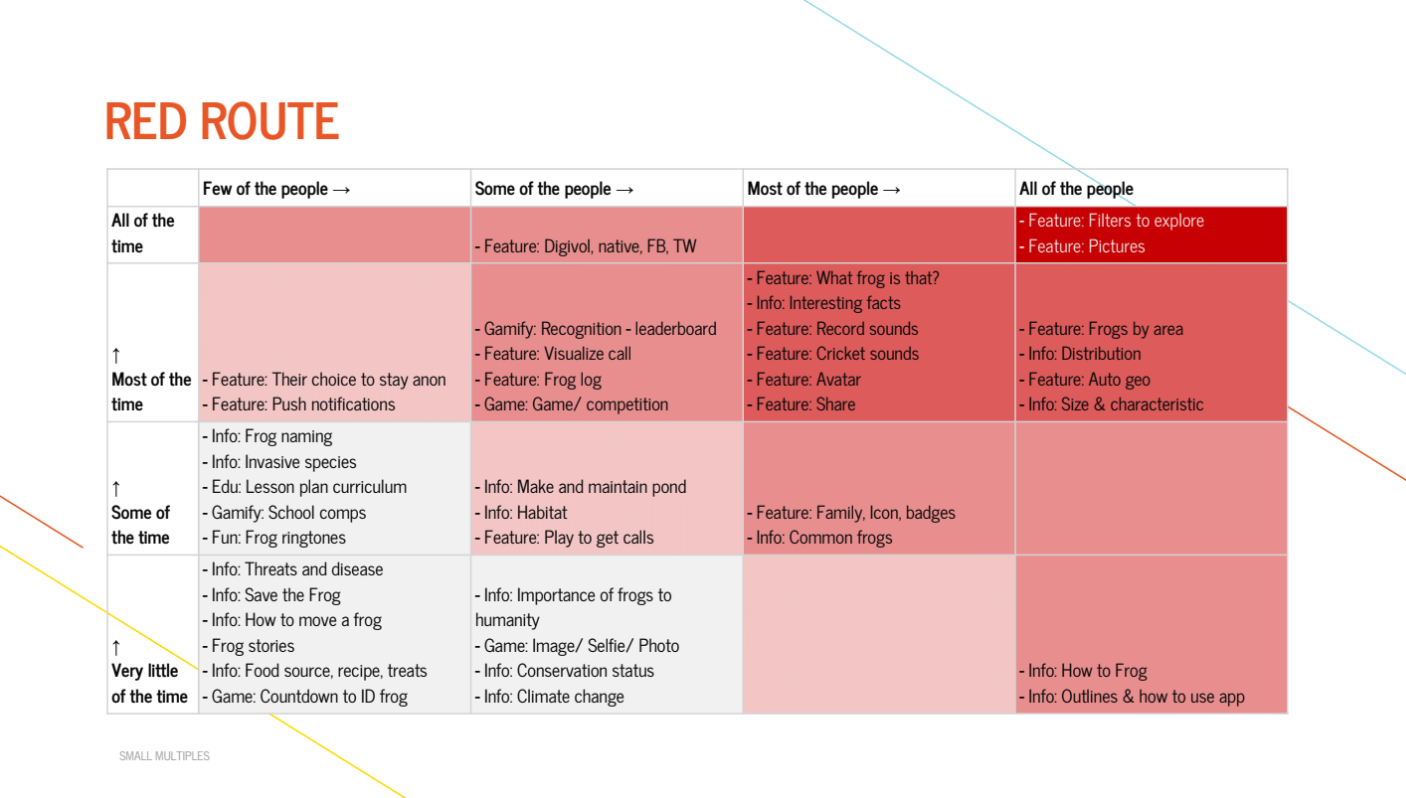 A total of seven testing sessions were conducted with three persona groups. Participants were first introduced to the scenarios to help them understand the purpose of the test. During testing, the participants were asked to complete a set of tasks on a high fidelity interactive prototype. Insights from the user interviews helped us understand the goals and frustrations from each persona.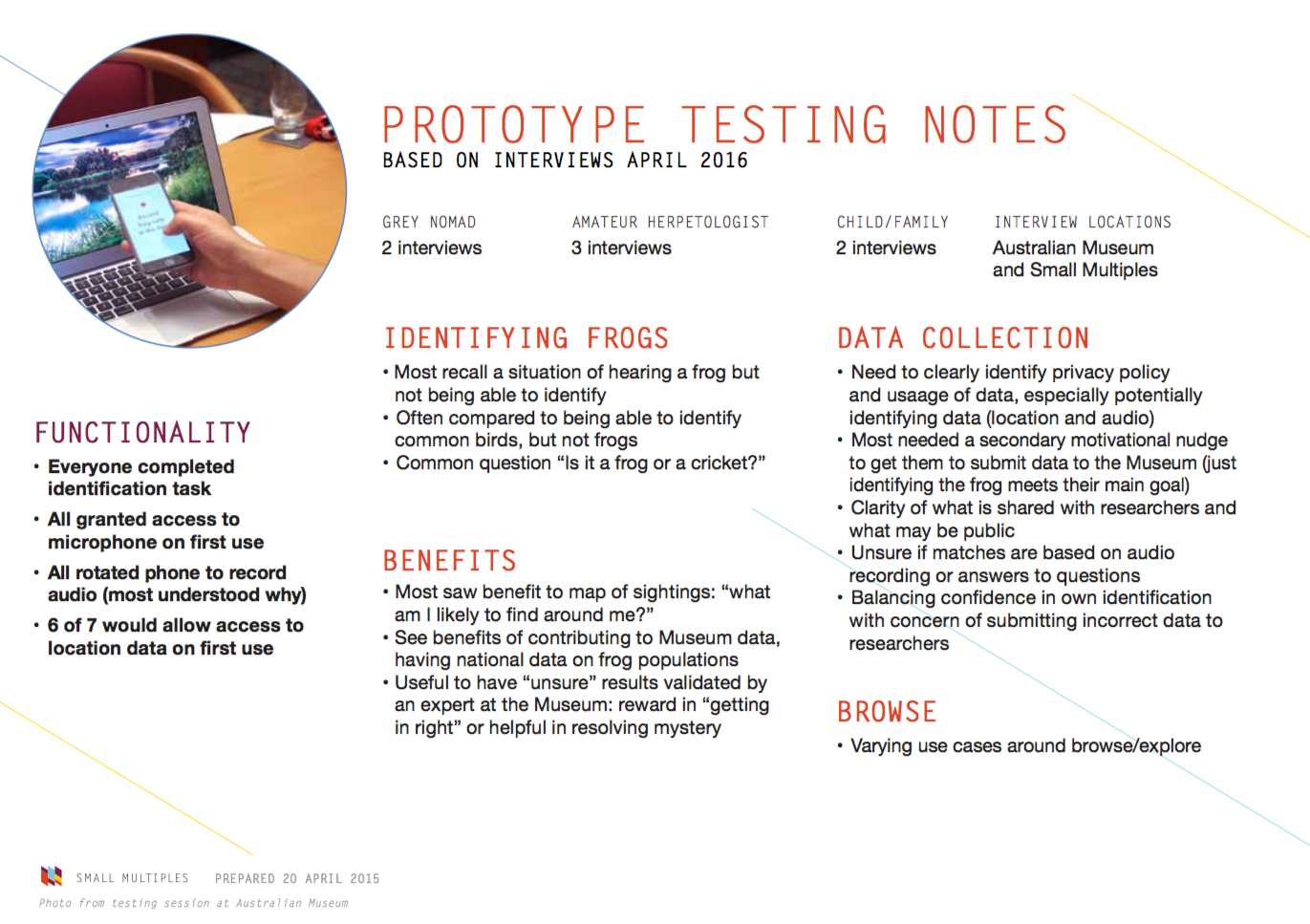 Small Multiples was also responsible for developing the visual identity of the FrogID app. The visual style was inspired by the nocturnal nature of frogs - fluorescent lifeforms playfully embedded in a sombre dark background. We wanted to create an immersive experience for the users, an unobtrusive tool for the curious to gently unveil nature's secrets.
Result
The final design output provided a complete design system for a citizen science platform that enables data capture, species identification, visualisation, and social engagement.