Data Visualisation and Business Analytics
Your Data.
Reimagined.
We are Data Visualisation Specialists
We are the leading data visualisation and business insights consultancy in Australia and the Asia Pacific. We transform data into meaningful stories, compelling experiences, powerful insights and unique tools. We look after everything – from concept ideation and creative strategy, to product design and development, to ongoing management and training support.
You can talk to us about
Data Visualisation
Geospatial Solution
Experience Design
Business Intelligence
Digital Twins
Product Development
Technology Advisory
Innovation Strategy
Design Thinking
We clarify complex ideas
---
We turn your data into meaningful stories that capture the imagination.
We design compelling experiences
---
We devise intuitive, immersive interactions that engage people with your data and products.
We create powerful insights
---
We build powerful applications for your data – so you can make informed, intelligent decisions for the future.
Our work
Iggy Get Out
Multi-Omics Visualiser
Small Multiples worked with the pioneering researchers at Iggy Get Out, who study neurodegenerative diseases using a whole body system approach - looking not just at genes in isolation, but at networks.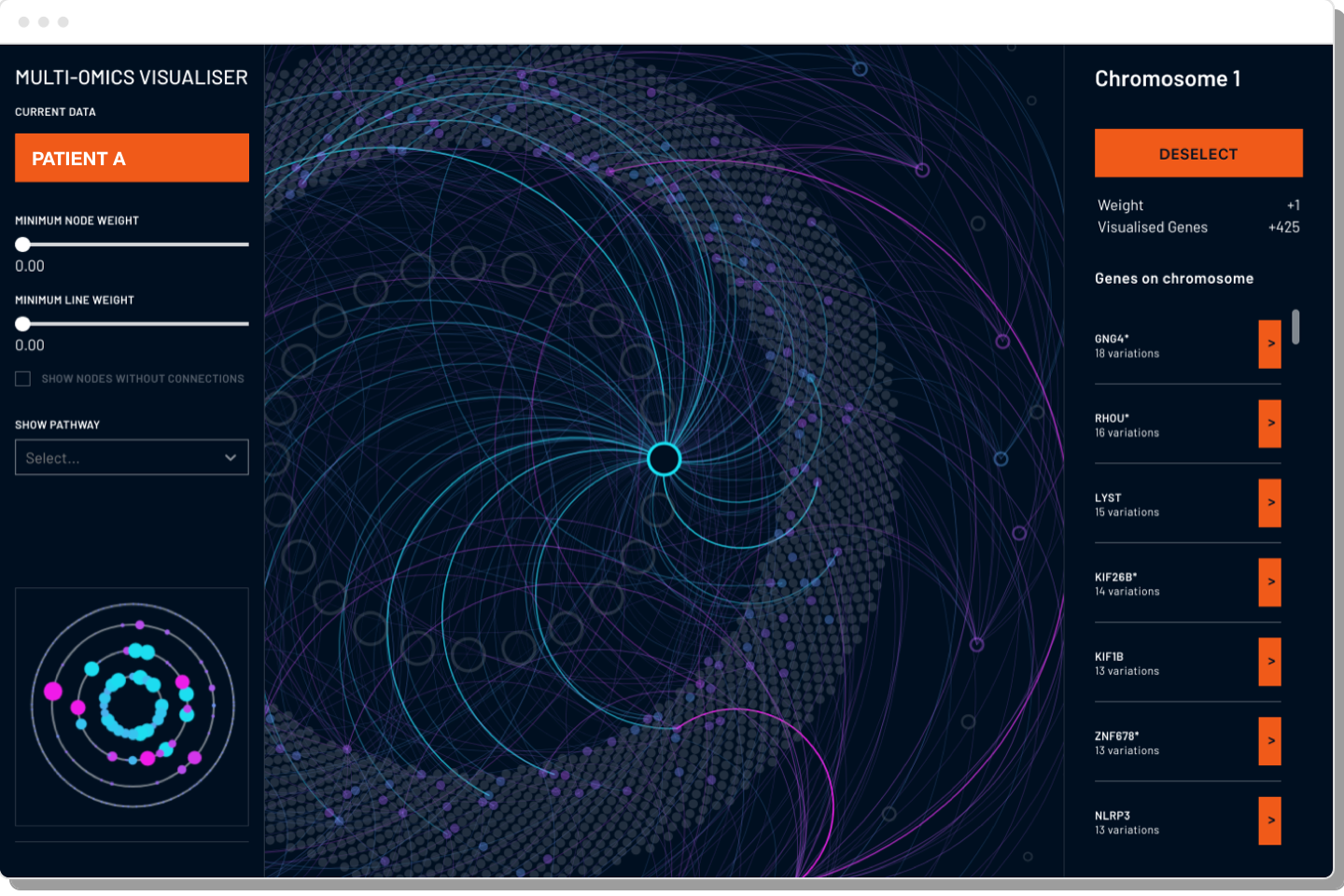 Transport for Victoria
Mapping Victoria's future transport network
From how people travel to how they are projected to travel in the future, our bespoke tool for Transport for Victoria helps the team make better sense of 9 million possible trip combinations.
Small Multiples
Not a single origin
Sydney folk come from all corners of the world. We created chocolates to tell the stories of us - where we came from and where we settled. There are 5 million stories encapsulated in each box of 12 unique flavours. Celebrate our diversity through a shared love of chocolate.
View all projects